Calling all Business Owners and Marketers…
Are you ready to drive traffic, capture leads and generate sales with a new website?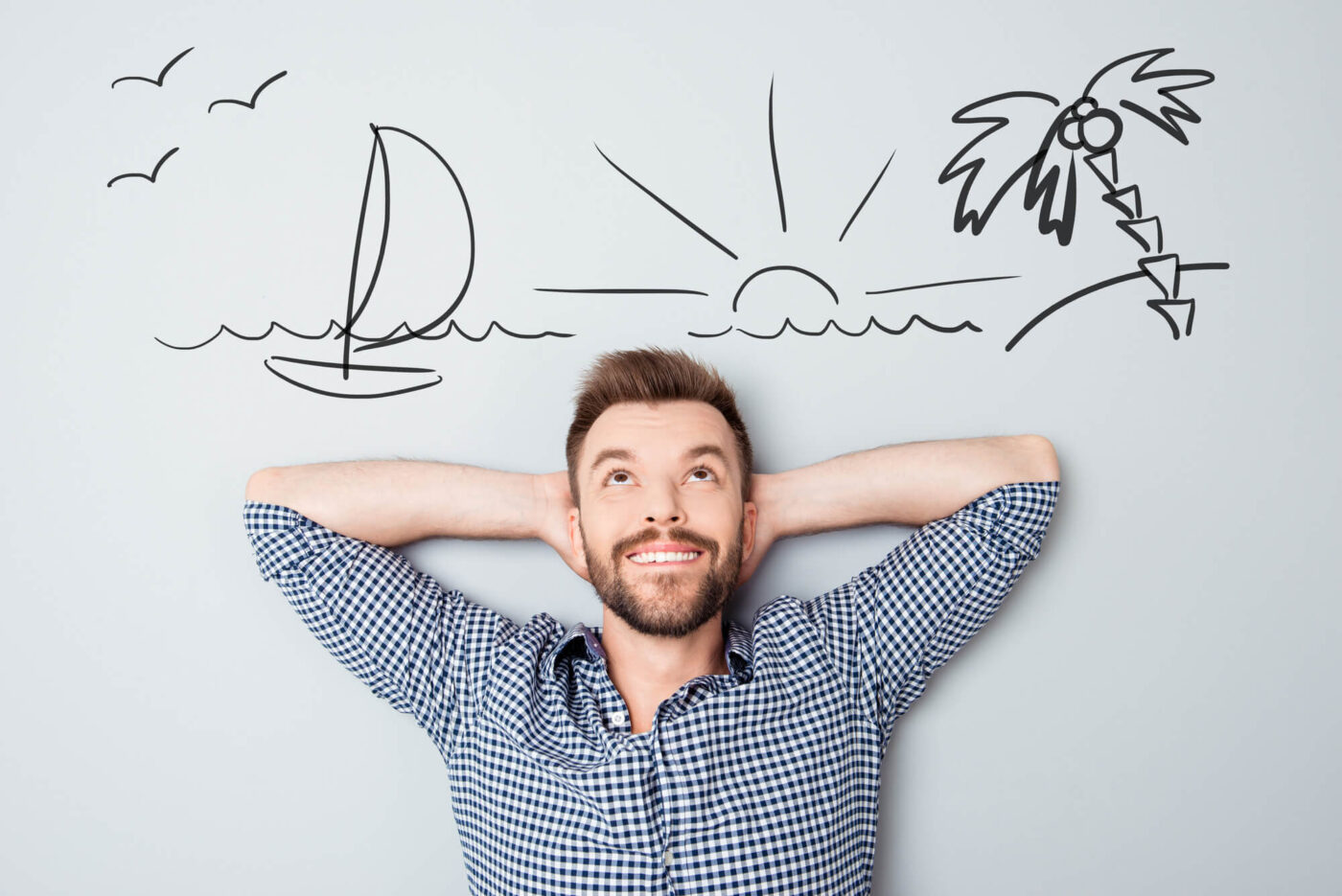 Do you remember when you first dreamed up your business?
You were sold on the flexibility and freedom to do what you want, when and where you want. Little did you know that you were really just trading in your endless to do lists for a whole new kind of busy.
And now you find yourself treading water, growing a business, maintaining a web presence and trying to attract the right customers to your website…
All while trying to fulfill the numerous other tasks now on you as a business owner.
And until you change things, your business will NEVER be able to grow.
You'll keep stuck in the "never enough time" and "never enough money" rut, until things break.
And when you try fixing your website… things break, or don't work the way they should…
You might have even tried fixing your website by hiring an agency and had a bad experience. Maybe they didn't listen to your specific needs, or perhaps they built something that didn't function the way your business needed to – and even worse – maybe this repelled your ideal customer from working with you.
Even worse, your outdated information, slow page-load times, poor look-and-feel, and lack of online services and functionality made your customers leave your site and seek out a competitor's site instead.
You don't have time… to interview a hundred website agencies to find one that fits…
You don't have the money… to keep rebuilding this site over and over, you want it done the right way, first time.
You don't have the technical expertise to scope out all the specific ins and outs of your website to get a sub par job delivered…
And in the meantime your competitors have taken more market share; while your business remains overwhelmed with the huge layer of technical expertise that is missing.
We get it. We've heard this story from former customers a hundred times before.
But things are about to change…
We can fix this with a website that gets your business leads and sales 24/7. We demystify the process of creating, building and maximising your website – so that you can take back time – and can look like the hero of your business once your website is launched!
Customers are coming to your website to learn more about your business and buy your products. You want them to be wowed by your brand presence and have a user experience that is unsurpassed.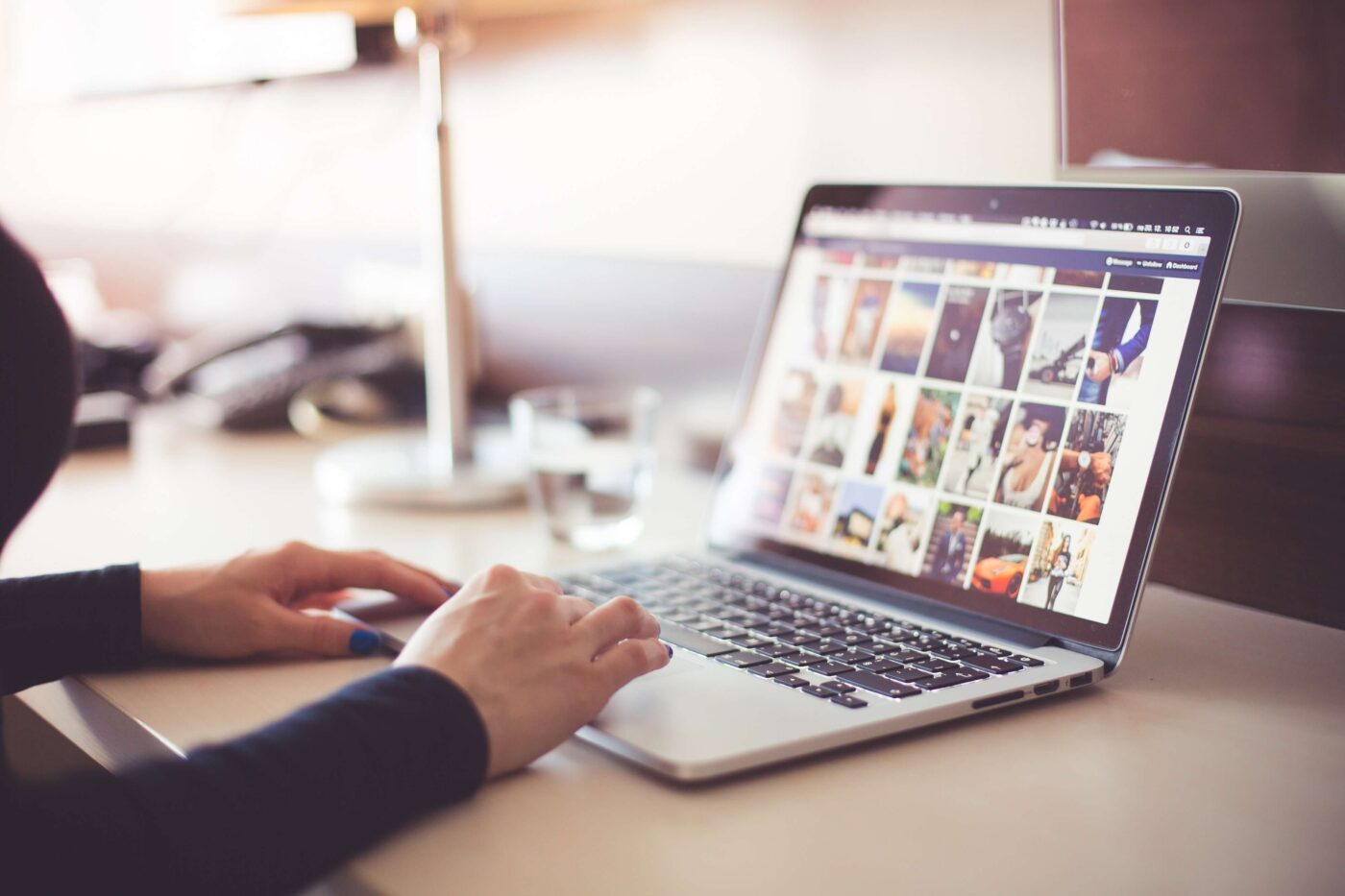 Hi, we are nucleo,
We've been helping businesses build websites to attract leads effortlessly for the past ten years.
Not only have we helped hundreds of businesses to make more money from selling the products and services they love to deliver but we've also helped them to launch new products, advertise online successfully, and build new brands.
We are a business that has done this over 800 times!
But don't take it from us – take it from our clients.
Highly recommended! Very knowledgeable, friendly and efficient team. Thanks for all your help, I'm looking forward to working with you again.
Darren Sandoval
Super professional outfit! We are over the moon with their creation. Recommend them highly.
Daniel Emery
A great experience dealing with nucleo. Couldn't be happier with the whole collaboration process and results. 6 stars.
Tom Croft
Great service and very efficient!! nucleo are brilliant and they built us an amazing website!
Bradford Robertson
Excellent service and fantastic team. Everything was done just as I wanted and in fact my website is better than I could have ever imagined.
Jane Jones
Absolutely fantastic service, patience, supportive, very generous and wonderful team. […]
Ben Oakley
Highly recommend!! […] Industry experts in design, UX, development and client care. I've dealt with a lot of agencies through my work and Nucleo are one of the best.
Annalicia Dawes
Say Goodbye to stress and start making regular, reliable sales and bookings on your website 24/7
We are on a mission to help business owners and marketing teams to say goodbye to stress as they start making regular, reliable sales and bookings weekly.
You'll start growing and enjoying your business
You'll eliminate the hustle and stress of worrying where your next lead will come from
You'll achieve the bank balance you've always wanted without stress and overwhelm
ICU had tried all the methods. They had built and rebuilt their website a number of times, but it still didn't fit their needs. When they came to Nucleo, they were desperate to improve their conversion rates and client experience.

ICU had tried all the methods. They had built and rebuilt their website a number of times, but it still didn't fit their needs. When they came to Nucleo, they were desperate to improve their conversion rates and client experience.

Their conversion rates improved exponentially and the feedback from their customers was almost immediate.
Imagine doing the same for your business.
Bringing to life a website that captures the visions, dreams and focus of your business.
Showcasing your products and services with clarity
Leading your ideal clients and leads through a compelling user experience.
We have helped these businesses to build their websites
– and now it's your turn!
Since 2008, we've helped over 800 businesses and organisations achieve their creative design, digital marketing and website goals.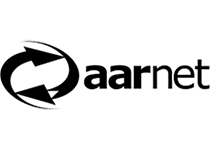 Our Process
We start by working to understand your goals.
Think
We work with you to define your goals and requirements and refine these into a website delivery plan.
We can extend this process with thorough market research and customer journey audits to gain insights into how people use your current website and how to improve their user experience and create the best website design.
We work with you to create wireframes of your new website design. Wireframes form the basis of our designers' further work and establish the user flow of the site, ensuring an optimal User Experience (UX).
Design
During the website design process, we work with you to create a website that looks great, aligns with your brand and meets your requirements. At this stage we finalise colours, fonts, brand and layout.
We understand the importance of providing a great online experience for your customers. That's why we develop websites that are custom designed to give your customers the best online experience possible.
Develop
What sets us apart is our fully customised approach to web design and web development. Your site will be one of a kind and unique to your brand. Having been in the website development business since 2008 we know how to take care of the nitty-gritty and deliver on our promises.
Like any great sports car, your website is only as good as what's under the bonnet. We develop our websites to be cross-browser compatible and mobile responsive to display beautifully on the iPhone, iPad and Android smartphones and tablets.
Testing
Before your website goes live, it is tested extensively. Our Quality Assurance (QA) process includes device and browser testing, debugging and UX testing. This is completed in collaboration with your team and our team to ensure that we don't miss a thing.
Launch
When it comes time to launch your new website, we create a detailed plan that outlines who is responsible for each step. We ensure the old website pages redirect to the new page to ensure a minimum drop in your ranking with Google.
Our goal is to provide a smooth launch process that minimises any website downtime. We also have contingencies in place to ensure (in the unlikely event of issues) we can rollback and delay launch until any problems are resolved.
Support
We believe in building long-lasting client partnerships.
Once your custom website is live, we continue to offer post-launch support to ensure you get the most from your new website.We provide documentation on how to use your website, how to add and edit content, and how to keep everything up-to-date. We can also offer additional personalised training and assistance to help you get started managing your own website.
The benefits of working with the nucleo team.
With our years of experience in website design and development, we will:
Show you the exact steps we will take to elevate your website to the next level, attracting ideal clients.
Support you during the journey to ensure that your communication process with us is straightforward and helps you achieve your goals
Set up your website so that it is securely hosted and maintained and make changes quickly.
Take care of everything you need to help your website visibility grow with leads and sales to your door.
There's nothing like the feeling of waking up every morning to find a few thousand dollars of product sales waiting for you – over and over again.
Hang on, you might be thinking…
I've tried this before and it didn't work
Excuse 2
Excuse 3
Our websites are the ingredient to your online success.
Don't get stuck trying to figure out what type of website, design, strategy or focus, when you have 20+ years of website expertise on tap.
Don't feel overwhelmed with what to include in your website build or how it needs to work – we will do the heavy lifting for you.
The expert nucleo team is here to help you get a website you love and help you troubleshoot your website concerns fast.
So, are you ready…
To stop stressing about making sales?
To start making consistent, reliable and profitable leads from your website?
To drive traffic, capture leads and generate sales with a new website this year?
Discover how we can
help you grow
FAQs
A web designer's job is to create an engaging site that guides viewers to follow your all to action, click, and convert. Designers make sure that the user experience and design looks professional and works well. They hold a combination of skills in graphic design and web programming. Our designers work with you to understand your customer journey, plan out your initial scope of design and function and launching your website.
Web design and development are two different skill sets.
Web design is the process of creating the aesthetic and user experience of a website. Web designers use a number of different graphic design tools to create the layout and visual elements of your website. They make your website interactive with e-commerce features, interactive links, buttons and so on. Their main job, however, is to make sure that your website is easy to navigate and use – and to showcase your brand and products effectively.
Web development, on the other hand, turns a web design into a functioning website using coding such as HTML, CSS and Javascript. They are expert coders that make sure your site is responsive to technology and will handle the functionality of your site, including site integrations, load times, and much more.
Every web design and development agency is slightly different. It pays to ask the following questions when selecting one that fits your needs:
What type of website do you want? (check out our past work for some inspiration!)
Do you want to use a CMS platform such as WordPress?
Are you planning to use Shopify or WooCommerce or another e-commerce platform?
Do you want your website developed from scratch or do you have an existing site you would like to migrate over?
Do you want information on marketing strategies, content creation and online advertising?
Do you want branding advice on logos, fonts, branding and your website design?
Do you need someone to manage your website for you once it's up and running?
Are you keen to run some online marketing activity after launch?
Nucleo offers all of these options – time to give us a call to discuss your next website project.
There are several platforms that you may choose to use, based on your business goals.
WordPress is considered the best web design platform overall. It has many options for designs, templates and content management systems. If you're looking for an e-commerce store though, Shopify, WooCommerce or Sqimple could be great options for you. The type of site you need will vary depending on your goals and what you are hoping to achieve, so feel free to call us to help figure out your ideal website platform.
Our web solutions services include:
Website design and development.
SEO strategies.
Ecommerce eg. Shopify and/or WooCommerce support.
Website hosting support.
Digital marketing.
Google Ads.
Website growth, converting leads into sales.
Social media marketing.
Online advertising.
Copywriting.
Branding and graphic design.
Photography and videography.
Content creation marketing.
A Content Management System (CMS) is a platform that enables users to build, edit, and manage their websites without needing to know code. WordPress is just one of hundreds of content management systems. Our custom websites can integrate with WordPress or any other CMS of your choosing and will ensure you have cohesive visual branding and that your website will be optimised.
Responsive Web Design (RWD) is an approach of laying-out and coding a website so that it has an optimised ease of reading and navigation. It will ensure your design can be accessed across a wide range of devices with minimum resizing and scrolling. Responsive web design is also important because it is rewarded by Google's search engine, and therefore your website will rank higher if it has responsive web design.
Yes. Mobile responsiveness is crucial for user experience and SEO. That's because more and more people browse the internet on their phones rather than turning to a desktop. We optimise your website for scrolling on mobile and we focus on factors like readability, navigability, layout simplicity, and image and font size.
A custom-designed website is a website that is designed from the ground up to meet your unique needs. Custom designs give you the opportunity to build something unique and from scratch. It is often used when you want to integrate your site with other internal and external platforms, or if you have a specific target audience that you need to tailor your website towards.
If building a custom site is your requirement, we can handle all the design and technical elements, and craft your website towards your wishlist. It will supply you with flexibility, scalability and performance.
Your Custom website can also be fully integrated with leading platforms such as WordPress or Shopify.
There are so many options when it comes to e-commerce platforms, including Shopify and Sqimple platforms. It will depend on the number of products you offer, where you are in your journey with your customer and the type of business and industry you are in. Ultimately, if you have e-commerce goals though, give us a call to chat through the goals for your business.
Search engines like Google consider hundreds of ranking signals to determine which content will appear in search results. These are called algorithms. Some algorithms you can influence and others require additional effort, time and resources. If you're looking to maximise results from your website, you can choose to engage our search engine optimisation (SEO) services to help lift your ranking on Google and other search engines.
SEO stands for search engine optimization. The higher you rank on Google, Bing, or other search engines, the more visitors you attract to increase leads and sales through organic traffic (rather than paid ads).
Our digital marketing team can help you devise and implement the best SEO strategy for your business. That may include copywriting services, keyword research and strategy, writing blogs and optimising your website pages for SEO.
A custom designed website typically takes anywhere between 3-4 months, usually. A theme-based website can be built a little quicker, because there is much less time and effort involved in the design and development phases. However, the exact time frame will depend on each element of your unique project, as well as the timeframes around communication back and forth with you. We'll be able to confirm timelines once we've sat down and worked out your specific website requirements with you.
A website conversion is when a visitor to your website takes an action you desire. This can include clicking the call button, signing up for a newsletter or purchasing a product. Conversions are unique to every client and website. However, this is different to your website conversion rate – which is the number of desired actions taken (conversions), divided by the number of visitors to your site.
Conversion rates depend completely on the user experience. If you create a fast, well-performing site that fulfils your visitor's needs, you'll naturally increase your conversion rate. However, if your site is slow, difficult to navigate, or doesn't optimise the user experience, then users will get frustrated and leave before converting.
Our web designers will ensure your website performs optimally to convert with clear calls to action and optimised branding and design tailored to your ideal audience.
Yes, you do! Having a clear Privacy Policy and Terms of Use Policy on your website are essential for a number of reasons. Predominantly, having this information will help to protect your website visitors' data and lets them know how their data will be used and stored. In some countries globally, there are also unique and specific laws surrounding the use of data and cookies on your website. In addition, if you will be using social media advertising or Google ads, you will need to direct users to your website for your Privacy Policy and Terms of Use at times as a requirement of the online advertising.