We're your local Sydney web development team
Have you been thinking about upgrading your online presence? Your website is a fundamental part of your business strategy.
The majority of people seeking a new product or service, will search the internet for information first. That means that most people who see your business for the first time, will be seeing it on your website.
Custom web development allows you to take control of that first impression and make sure it's a great one. Investing in custom web design and management is crucial to growing a competitive business in today's market.
As a leading Sydney web development agency, we can help build a website that looks great, functions well, and gives you the competitive edge. Put simply, you can't afford not to invest in custom website development services.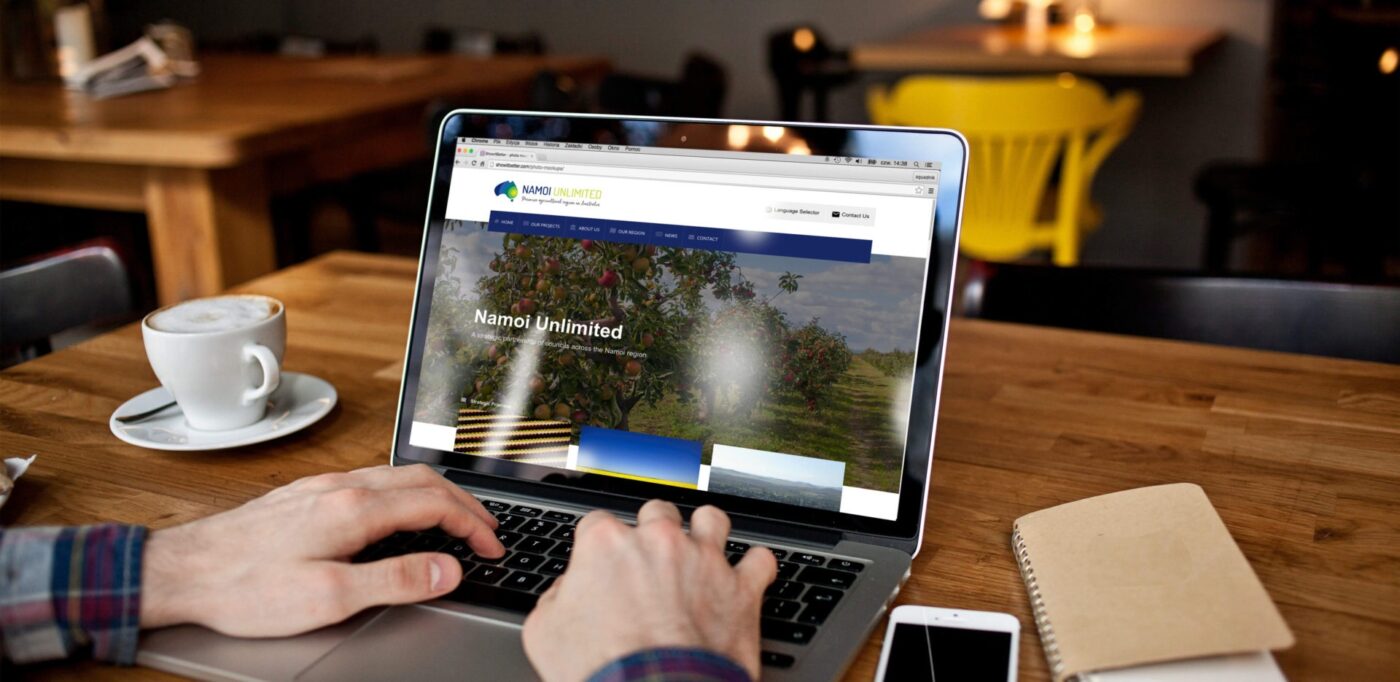 You're proud of your business, now be proud of your website.
Our expert web team has many years of experience in developing customised websites for clients that go above and beyond in terms of style and user experience. We specialise in WordPress development services, E-commerce websites, website maintenance, ongoing website management and all other aspects of custom web development and design.
Web presence is crucial to your brand image, and it's crucial to work with a Sydney based web development team that understands how crucial it is to represent your brand to the highest standard online.
Custom website development gives you the freedom to control the way your clients discover, view and interact with you. We understand how hard you've worked to build your business and you can't afford to take any backwards steps.
That's why our Sydney based web development team work closely with you to create something that is truly representative of who you are – we don't believe in one size fits all when it comes to websites. Get in touch to find out more about how we can help make your website stand out from the crowd.
Creating custom websites for our clients is something we've got down to a science.
Our process follows a comprehensive flow to ensure we deliver the most comprehensive web development services in Sydney to our clients, every time. Our web development life cycle follows six stages:
1. Information gathering
We undertake a comprehensive exploration process to make sure we have all the information needed to build you a great design.
2. Planning
Before undertaking a web development project, we discuss timelines and plan with you to make sure there's no lengthy delays.
3. Design
The design team gets to work on turning your dreams into reality, creating a visual design customised for your brand.
4. Development
Once you're happy with the design, your website is passed on to our development team, who turn into a fully functioning site.
5. Testing and Delivery
Before the site goes live, we run it through extensive quality assurance testing on multiple platforms to ensure everything is running smoothly. Once testing is complete and you are happy with the results, we move your website live!
6. Maintenance
At núcleo we believe in long lasting partnerships and personalised service. If there's ever an issue we're a phone call away with ongoing support and maintenance.
We provide web development solutions for a range of industries.
Our website development team specialises in designing and building websites for any kind of industry. Regardless of what products or services you offer, we can build you a website that works best for your business model.
Custom web design with núcleo allows for the development of customised functionality that can help set you apart from competitors in your industry. Our portfolio includes educational institutions, E-commerce businesses, health care providers, and real estate agencies. To find out more about how we can give you a competitive edge, get in touch with our Sydney based web development team today.
When it comes to web development, núcleo goes beyond alluring sites.
Looks aren't everything! Visual cohesion is a very important element of web design, but it's far from the only factor that's taken into account during the custom web development process. What happens behind the website is just as important, and will make sure that your visitors have a seamless experience while navigating your page.
Poorly constructed coding on the back end of a website can increase load times, cause errors or other functionality problems that can affect websites negatively. Our web developers in Sydney understand the importance of making sure the performance lives up to the visuals, and are experts at making sure what drives your website is working to its full potential.
Ready to get started?
Are you looking for a professional web design company in Sydney to design and build your new website? Please fill out and submit your details below and we'll be in touch to discuss how núcleo can help your business grow.