Everything you need to learn about blog writing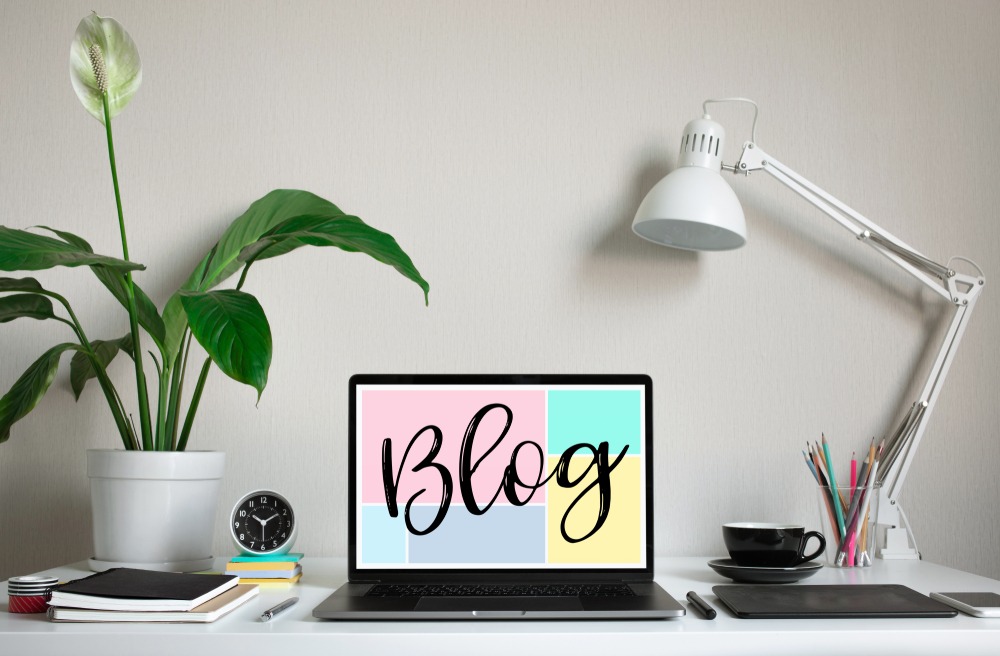 Name the Blog
Yes, this refers to giving your blog a compelling title that is clickable and Search Engine Optimisation (SEO) friendly. While it is easy to give your blog a generic title, it is absolutely paramount that you consider how important it is to grab a potential reader's attention. The Advanced Marketing Institute has a nifty tool that analyses the Emotional Marketing Value score of your intended title. It will certainly come in handy. Humans tend to judge a book by its cover and at first glance you need your title to relate to, and intrigue the viewer to get that very much needed click!
Tell Us About The Blog
This is your VERY SHORT introduction to the blog. It can be between 1-4 sentences and you should make it stand out by making it a large bold font. This introduction should outline what will be mentioned or explained in the blog. Pretty simple really!
Break Up the Blog
Subheadings, bullet points and short paragraphs make your blog so much easier to read than long, ongoing paragraphs of boring information or waffle! Subheadings and short paragraphs allow for a reader to skim through the blog and see whether it is worthwhile reading. They also make it easier for a reader to come back to information under a certain headline if they found it to be the most important.
Hint: Touching on before – make sure your subheadings are also compelling to read! Blogs are different to books and articles – they are designed to give the reader important and highly focused, engaging information in a short period of time. Don't make the language too formal!
Bullet Points are our next tip! Jot down easy to read tips or information that don't need a huge amount of explanation. They should be as short as headlines rather than sentences and should be kept specific.
For example, blogs should include:
A compelling title
A short introduction
Subheadings and short paragraphs
Key words throughout for SEO
Colourful or informative images
Call to actions
Add SEO And Call To Actions
Keywords for SEO and call to actions will feature throughout the body of your blog under the subheadings.
SEO is a tricky one. Firstly, you need to have it. Secondly, you don't want to over do it and compromise the reader's experience by throwing in random or repetitive keywords all over the place.
Here are a few tips:
Write a meta title and description with keywords
Add Alt text to your images
Imbed links to other pages throughout your blog
Insert focused keywords with the correct context
Use related keyword variation
SEO keywords refer to words that relate to your business and words that the average person will type to search for a particular business. For example, if you own a hairdressing salon in Bondi then your key words will most likely be "Bondi hairdressers, stylists, Sydney, hair salon, hairdressing salon, beauty, Hairdressers in Bondi" etc. Keywords that are placed in your written website content will help people search for your business via search engines.
Call to Actions ask the reader to do something or "take action". You may ask your reader to follow you on social media, leave a comment, share your blog, buy a product online or visit a particular web page. For example, "Follow us on Instagram and Facebook to keep up to date with more blog releases, nucleo banter, client work and social media tips!" Linking the pages or websites will make it more convenient for your reader to visit the web pages!
Brighten Up the Blog with Branding
Images are the easiest form of communicating a message and will captivate your audience and boost engagement. Using your own, high quality images will give your blog the uniqueness it needs, however, we understand that if you aren't all that handy with the camera then stock images are a great alternative. We recommend using Shutterstock which is a premium stock photo website, where you can download images and use them in your blog as engaging space fillers between text.
Post the Blog
Have you just published the blog on your website? It's likely that no one knows about it yet. Create a social media post for your Instagram and Facebook pages, showing people that you have just written a fabulous blog. Make sure the caption is interesting and the photo catches your viewers attention!
Repurpose the Blog
Ensure you repurpose your blog everywhere – on the socials, in your email newsletter and anywhere else your ideal leads and clients are looking. For a very little time investment, repurposing will pay off.

Now – go get blogging – and watch those leads flow in!