Talk to the Brand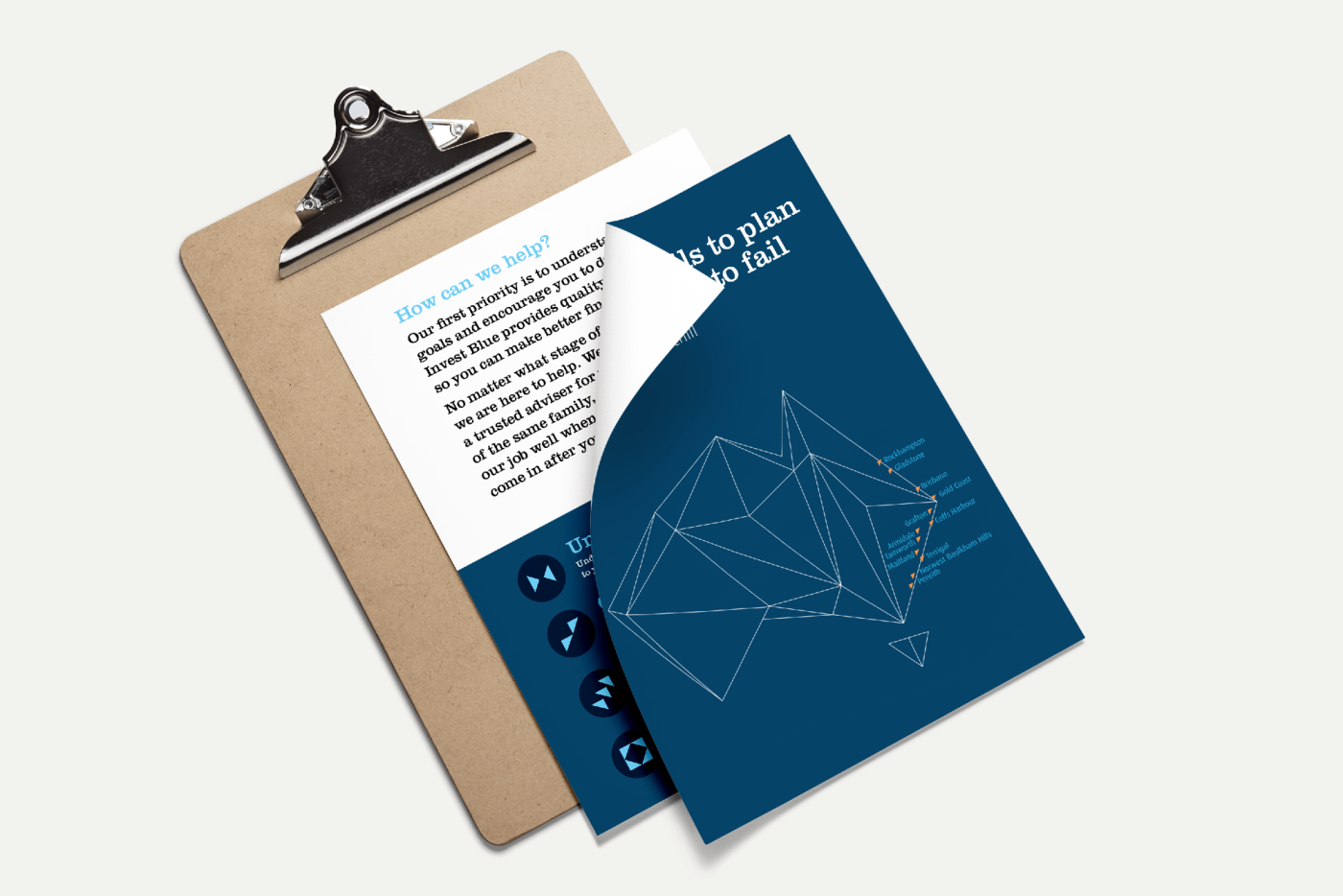 64 questions we ask when building a brand identity
As a full-service marketing agency, nucleo is frequently responsible for delivering new and revitalised branding for our clients. We're not just talking about logos here. We're talking about a comprehensive brand identity — a representation of all the ideas, values, and interactions of your business.
Sometimes our clients have a clear picture of what their brand story is; sometimes they don't. Part of our job is helping these clients to achieve clarity about their brand identity, which is why we ask direct and detailed questions about their business, their customers, their goals, and their ideal branding appearance.
Below are some of the most common and essential questions we might ask our potential clients before embarking on a brand design. We don't ask all of these questions — ain't nobody got time for that. Instead, we'll ask the questions we feel pertain most strongly to your business, marketing intent, and branding needs.
Plus, by asking these sorts of questions, we open a discussion with you about what you want to achieve and how we can work together to reach your marketing goals. We don't expect our clients to have all the answers off the cuff — helping you to uncover the answers is part of the fun of brand development!
These queries are a great way to learn more about your company and brand. We've divided them into six categories:
Business details
Audience details
Design preferences
Budgets and scope
Branding ideals
Quick-fire answers
Business details
The first step to developing an effective brand is to consider the details of the business we're designing for. To better understand your company, we might ask questions like these:
1. What is the name of your business?
2. What products/services does your business provide?
3. What problems do you solve for your customers?
Customers don't seek out a business for no reason. Chances are, you offer a product or service that solves a problem or fulfills a need for them. Your brand identity should instantly communicate your ability to provide solutions.
4. How long has your company been in business?
5. Why was your company founded?
6. Is there a unique story behind the name of your company?
7. Who are your main competitors?
8. What is your unique selling point — what makes your business unique?
9. Why should customers choose your business over other options?
10. Where do you see your business in five/ten/fifty years?
11. SWOT analysis — what are your business's strengths, weaknesses, opportunities and threats?
Audience details
Your target audience is an essential consideration when building a brand. We often run market research surveys for our clients to build an audience persona, so we can better understand your customers. But first, we might ask these sorts of questions:
12. Who is most likely to use your products or services?
13. Who currently engages with your business the most?
When creating a brand, you want it to not only appeal to new customers, but also engage with your current clientele. This will be particularly important for rebranding — what attracted your customers in the first place?
14. Do you want to expand/change your target audience?
15. How do most people find out about your business?
16. Which age group of customers are you targeting?
17. Which gender of customers are you targeting?
18. Where do your customers live?
19. What is the average income level of your customers?
20. How would you describe your ideal customer?
21. What are your main forms of advertising?
22. How do you intend to reach your customers?
Consider the possible channels and media of your marketing. Website, social media, print media, radio advertisements, TV commercials — where and how will you connect with your audience?
23. Do you have any marketing research about your audience that you are able to share with us? (If not, talk to us about our market research surveys! We'll help you gain a better understanding of your customers.)
Design preferences
Asking design-related questions can help us to clarify your tastes, preferences and expectations. But of course, our experienced designers can provide direction and assistance here.
24. What brands do you like, and why?
25. What brands do you dislike, and why?
26. What three words would you use to describe your brand's desired look/feel?
27. Do you have any preferred colour palettes?
Your brand's use of colour can immediately convey a mood or emotion. Colour can also increase brand recognition by up to 80 percent. Our designers will work with you to create a palette that subtextually expresses your business.
28. Do you have any preferences in regard to typography?
29. Would you prefer a particular type of logo (wordmark, pictorial, abstract)?
30. Do you have a preferred style?
There are many different styles and design trends out there. Flat design, minimalism, retro — you may not know them by name, but you might be able to identify examples of your favourite styles. We're happy to discuss these with you.
31. Why does your business use the colours/fonts/styles that it currently does?
32. What colours/fonts/styles do your competitors currently use?
It may be a good idea to observe your competitors' branding, and opt for a style that they do not use. This can differentiate your business in the marketplace. Just look at Coca-Cola (red with a cursive font) VS Pepsi (blue and sans serif).
Budgets and scope
When asking questions about branding design (or any marketing services), it's important to clarify details about budget, time expectations, and overall scope. Here are some questions that help us do that:
33. Why did you choose nucleo for your brand development?
34. What is more important to you at this point in time: speed, cost or quality?
35. What type of deadline are you expecting with this branding work?
36. How much do you plan to invest into your branding?
37. How frequently would you like to meet with us?
nucleo keeps an open line of communication throughout the branding process. We'll discuss your needs, present you with branding concepts, and make revisions based on your feedback. Forming ongoing partnerships with our clients is a central part of nucleo's approach.
38. Do you have any current collateral/advertising that will need to be updated with your new brand (business cards, banners, letterheads, car wraps, etc)?
39. Will you be needing any other services in addition to brand development (web design and development, digital marketing, video or content production, etc)?
Branding ideals
We will delve deeper into your business's branding history and future by gaining a better understanding for your values, public portrayal and branding preferences.
40. What three words would you use to describe your company?
41. What three words would your customers use to describe your company?
42. What is the positioning or mission statement of your business?
Show, don't tell. Your brand is an excellent opportunity to visually express the principles and purpose of your company. We will work with you to build a brand that shares an authentic and credible story. And if you've never had the time to establish a written mission statement, we can help you develop one.
43. What do you like about your competitors' branding?
44. What do you dislike about your competitors' branding?
45. Do you have an existing brand/logo/mascot?
45. Do you have a slogan, tagline or motto?
47. What do your customers recognise first about your brand?
48. What elements from your previous branding would you like to retain?
Sometimes our clients will come to us with an existing brand that they want to keep in some way. You might like to retain recognisable colours or shapes, or incorporate a tagline. But it's also okay to start completely from scratch!
49. How old is your existing logo/slogan/other branding element?
50. Why have you chosen to modify or redesigning your brand now?
51. Has the decision to rebrand been prompted by changes to your business or industry?
52. What do you want your new brand to achieve?
53. In your opinion, what defines a successful brand?
Quick-fire answers
Attributing basic adjectives can be a useful first step in defining the personality of your brand. Your 'brand personality' is essentially a set of human characteristics that you attribute to your brand to help customers relate to it on a more personal level.
Which of these words is a better fit for your brand?
54. Modern or traditional?
55. Affordable or high-end?
56. Friendly or corporate?
57. Agreeable or rebellious?
58. Gentle or hard-hitting?
59. Static/enduring or dynamic/changing?
60. Tough or sensitive?
61. Glamorous or rugged?
62. Creative or analytical?
63. Vigorous or relaxed?
64. Optimist or realist?
Let's build your brand
Your brand is an essential tool in conveying the identity, value and voice of your business. When it comes to brand development, nucleo's designers and strategists will research, learn, plan, sketch, concept, and undergo a necessary creative process that works toward your ideal brand.
Questions like these can help our team to understand your business and your needs. Come have a chat with us — together we can build the brand you've always wanted and that your customers will love.