Tweeting Up The Wrong Tree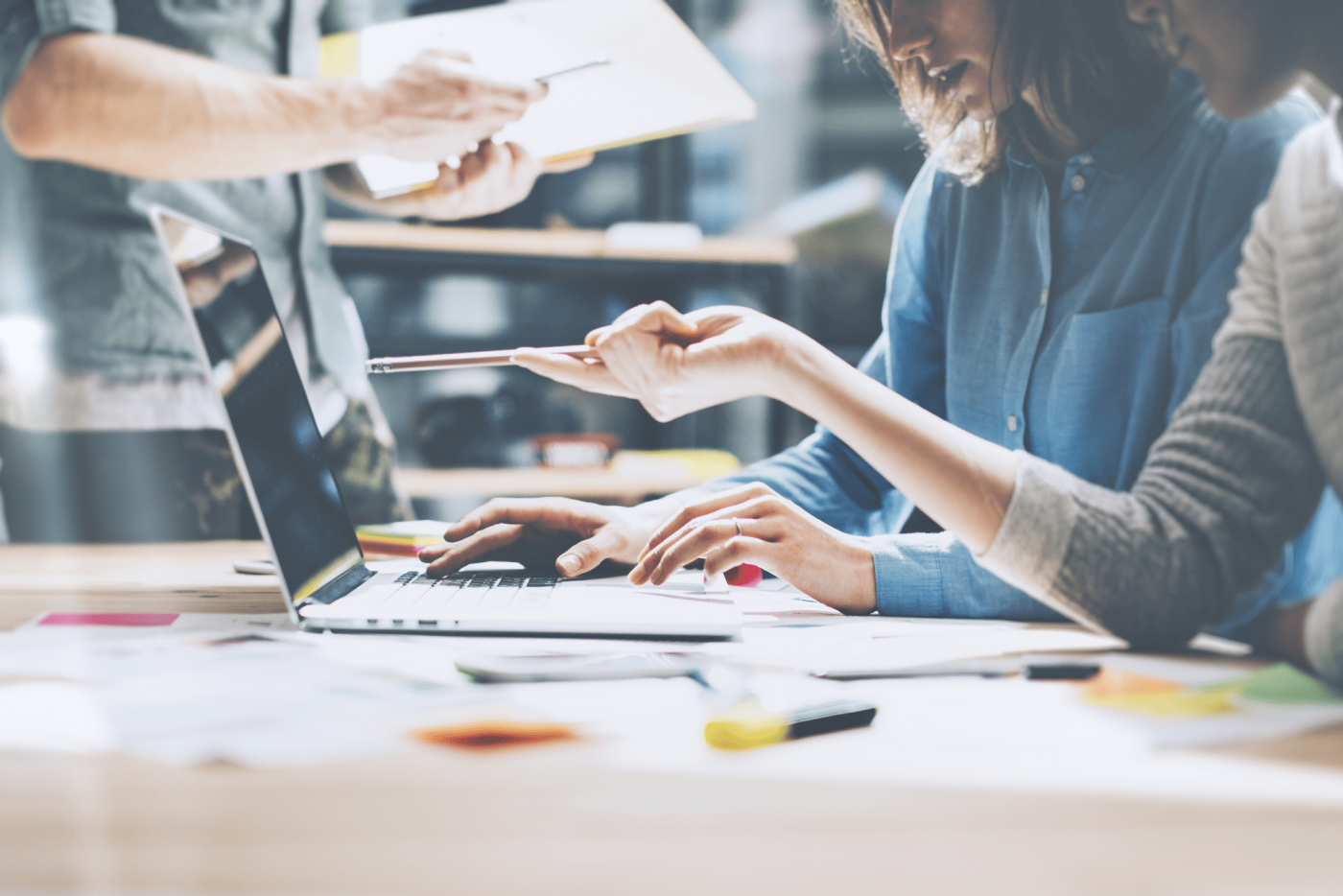 How to write better content for 4 major social media channels
Most business owners would agree that social media is an important part of their overall marketing strategy. It's a great way to connect with customers, promote services, and heighten visibility. But managing multiple social media accounts can be a frustrating process.
It's not surprising — there are many little cogs in the social media marketing machine. Which channels do you use? How frequently should you post? And of course, what content should you actually be sharing?
All social media channels are different. They have different character limits and purposes.
They will attract different audiences with different interests and demands. When it comes to writing posts for multiple social media networks, copy-and-paste just won't cut it.
We've put together a few tips to help you write unique copy for some of the essential social media channels: Facebook, Twitter, Instagram and LinkedIn. Read on and start writing — or get in touch with nucleo for professional marketing services.
Facebook
Facebook continues to be a dominating force online, with 95% of social media users maintaining a Facebook profile. It is also the most popular platform used by people aged over 65, offering businesses the opportunity to interact with that specific demographic of customers.
Here are some easy guidelines for creating Facebook posts:
Facebook's character limit is over 63,206. But your social post should never ever be this long. In fact, Buffer's research suggests that the optimal length of your Facebook copywriting is between 40 and 80 characters.
Facebook is a great vehicle for promoting external content, such as blog posts, videos, annual reports and so on. This is how you should share all long-form text. Don't write a 10,000 word Facebook status; instead, provide a link that your users can click if they'd like to consume your longer stories.
Don't provide a link without an explanation. A concise, attention-grabbing caption can help to provide context, and encourage readers to click-through and engage with your brand. The headline is another key consideration; the larger font size of your headline is naturally going to be eye-catching, so make sure you write a strong title that will compel your audience.
Remember the importance of images! Buzzsumo has found that a Facebook post with a relevant image will typically see 2.3x more engagement than those without. And again, it's a good idea to include a brief caption to maintain a word-to-image ratio. Try also to diversify your content with a variety of images, videos and links.
Acknowledge your audience. Ask them questions, provide an insider's perspective to your business, and respond to their comments. This will help to personify your brand and create an active voice for your followers to rally behind.
For more tips about Facebook posting, click here.
Twitter
Twitter users may come in smaller numbers (19% of social media users are proud Tweeps), but its usage has steadily increased over the past few years. Business owners can use Twitter to connect with a different spectrum of their audience, particularly of the ages 18-29.
Here's how you can start tweeting like a pro:
Most people know that Twitter limits your posts to 140 characters (including any links you may want to include). But studies have shown that shorter tweets might actually work better for your business. Social media scientist Dan Zarrella has found that tweets between 120-130 characters receive the highest clickthrough rates (CTR). Meanwhile, other studies claim that the optimal length is 71-100 characters — these are quick to read, plus provide room for people to add their own message when retweeting.
Don't resort to poor writing techniques to squeeze your copy into the character limit. You should still exhibit good grammar and write in full, cohesive sentences. Avoid abbreviations and steer clear of the CAPS LOCK key — this can make your tweet look unprofessional or just plain messy.
Hashtags are a significant and engaging factor of Twitter, which can indicate and summarise your message in a way that can be discovered by searchers. But be sure not to abuse the power of hashtags! Using too many can make a tweet difficult to read; opt for one or two shorter hashtags that are relevant to your content.
Do you want to provide a link in your tweet? Shorten it with a tool like Bitly. This will provide a neat little version of the URL, plus will allow you to track CTR.
Instagram
Instagram is the second-most popular social media platform, with 31% of social media users (made up of both men and women of a diverse range of ages) frequently filtering their photos. Instagram is, of course, a highly visual medium in which photos and videos take precedence, but copywriting still has an important role to play.
So how do we nail those Instagram captions?
Instagram doesn't have a strict character count, but they do recommend limiting your captions to 125 characters or fewer. This should ensure that the entire caption is seen in your audience's feed. If your caption needs to be longer, keep the most important information (including any calls-to-action) within the first three lines.
Emoticons/emojis are often a point of conflict. Some business owners love them; some hate them. If you do choose to include them, limit their use, keep them relevant, and don't use them in place of a word. Remember, you want your message to be quickly read and understood.
Are you sharing a video? Videos typically play without sound on Instagram, so a well-written caption can provide a brief description of the video and compel the viewer to listen.
Like Twitter, Instagram uses hashtags to help people search for specific content, themes and trends. You can use as many or as few as you like, but seven hashtags seems to be the optimal amount. Once you hit double digits, your post is likely to be perceived as spam.
Make sure your hashtags are relevant. It is a good idea to include your brand name for each post (#nucleo), as well as a few community-focussed hashtags that are likely to be searched (#marketing, #creative, etc.). Location tags are also a great way to connect with your local audience.
For more tips about captions, hashtags, images and videos on Instagram, click here.
LinkedIn
LinkedIn is geared specifically towards professional connections more than social 'friending'. Used by approximately 24% of social media users, LinkedIn appears to be most popular with the 30-49 age bracket. Users can share post updates, blog or article links, business-related content and more.
Here's how you can join this unique content distribution platform:
LinkedIn is all about decentralised content. That means users can share work that has been published elsewhere in its entirety — the full text and images will be displayed, unlike other channels that offer only a preview. The benefit of this is that you can essentially recreate your work on a new channel, offering a wider reach that may connect with more people than your own website.
Facebook, Twitter and Instagram users aren't interested in long-form posts. LinkedIn users, however, will often be open to reading longer pieces of information. Use this platform to show off your in-depth knowledge and insights about your industry. You have a wide berth for character limits (100 for the headline and 40,000 for the body text).
As always, put some thought into your headlines and featured images. These are what will entice a reader to click-through and consume your content. Your headline should ideally be short, concise, and able to indicate what the post is about. Use of keywords will be important here.
Trigger a conversation with readers. Instead of asking people to like your post, try posing a question and encouraging readers to share their perspective in the comment. And importantly, respond to the comments you receive. The more you engage on LinkedIn, the more reputation you'll build, and the more likely you'll be to attract a following.
Social success
A Facebook post cannot be tweeted. An Instagram post has no place on LinkedIn. Social media channels are not created equal — each has their own needs and considerations. Remembering the difference between them, and catering to their unique audiences, is the first step in a long road towards successful social media marketing.
Data about social media usage obtained from the 2016 Sensis Social Media Report.