Budgets, Branding & Better Online Marketing: Part One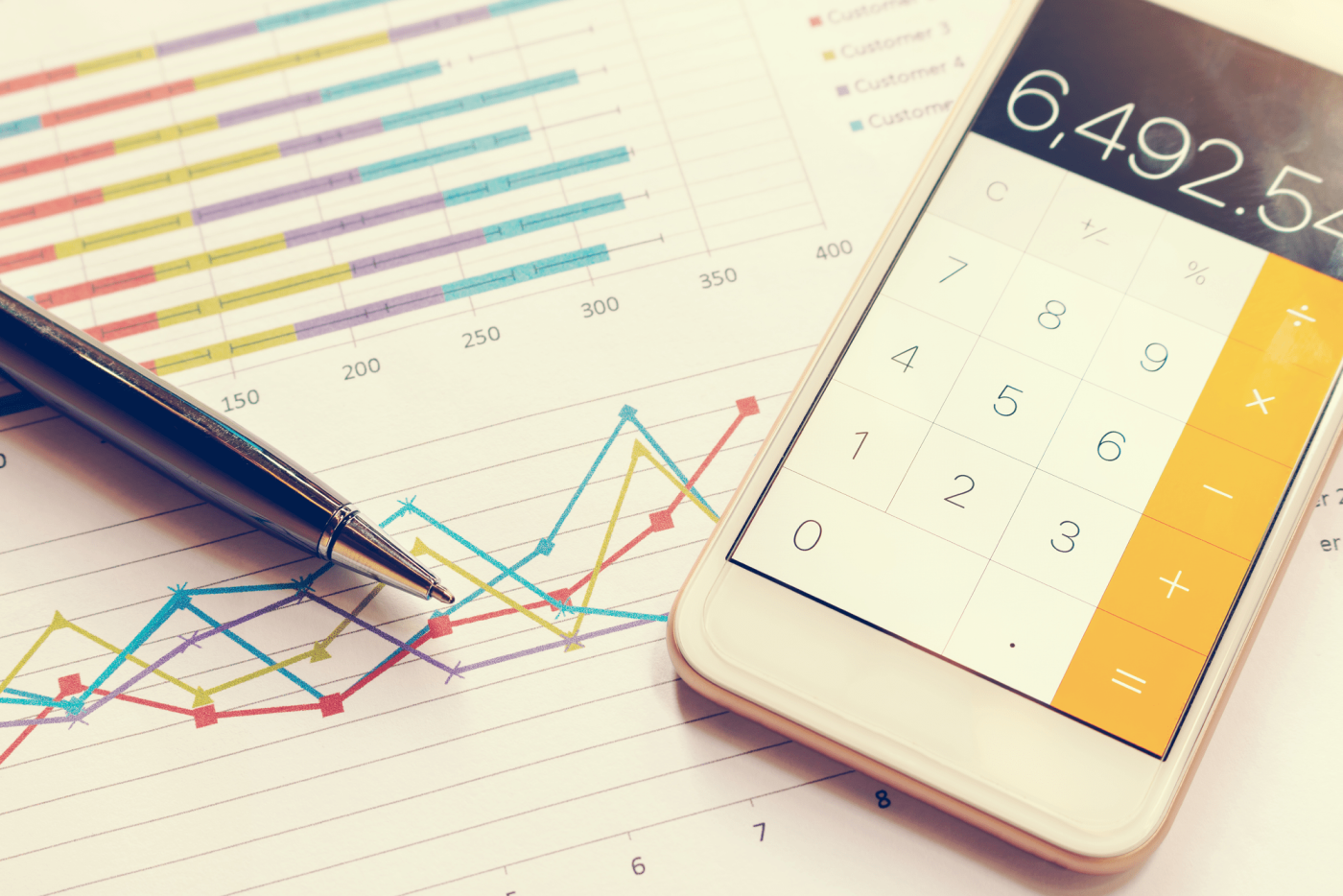 Digital consumption is a rapidly growing force in the current playing field of communication and marketing. People are consuming more and more online content on a daily basis, making it necessary for businesses to adopt digital marketing tactics into their existing strategies.
But where do you start if you want to develop a digital marketing plan? Which channels should you use? How do you know if you're on the right track?
Over our next few posts, nucleo is going to be exploring where, when and how you should be investing your digital marketing budget to give your company its greatest chance at online success.
Part One — Understanding your marketing channel options
Part Two — Understanding your business's needs
Part Three — Creating your channel strategy
Part Four — Improving your channel strategy
Part One: Understanding your marketing channel options
The list of potential online marketing channels is long, growing, and riddled with pros and cons.
Facebook, AdWords, email, SEO, content marketing… Which ones are right for your business? When should you prioritise them? And where should you be investing your digital marketing budget?
Knowing the answers to these questions is essential for the success of your business and brand. That's why we've created this guide to help you understand common online marketing channels, determine the ideal options for your company, and devise a digital marketing plan.
There are many digital channels that can be used to improve your branding and marketing. We will explore the benefits and weaknesses of some of the most popular modern channels:
Search Engine Optimisation (SEO)
Email Direct Marketing (EDM)
Pay Per Click (PPC) Advertising
Social Media Marketing
Content Marketing
Let's break them down and explore their uses, costs, drawbacks and advantages.
Search Engine Optimisation (SEO)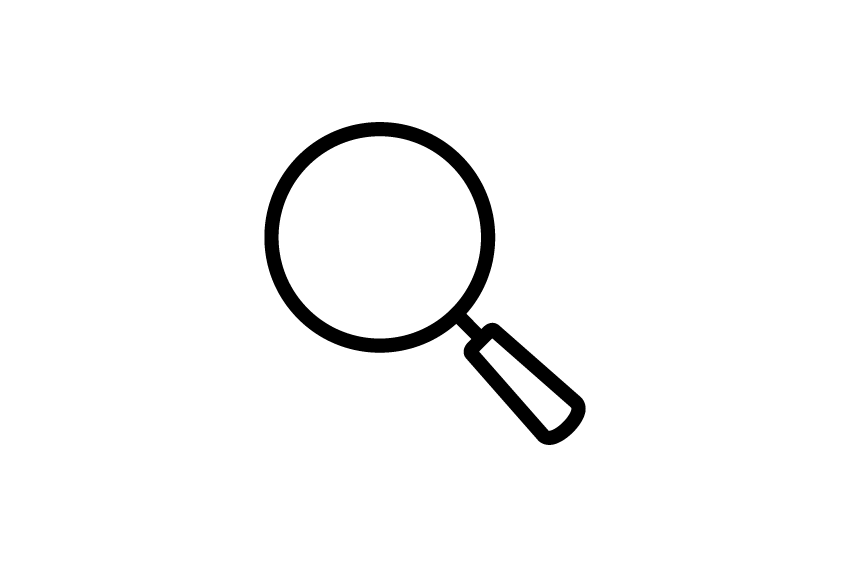 Summary:
Search Engine Optimisation, or SEO, is an important digital marketing tactic that involves optimising your website to improve search engine rankings. This can allow you to obtain more traffic, visibility, and engagement from customers.
These website optimisations can include numerous on-page and off-page elements, such as: optimising websites for mobile responsiveness; improving page load speed; incorporating keywords into web content, title tags, and meta descriptions; social bookmarking; social sharing integration; and much more.
Average costs:
The costs of SEO practices can vary, depending on the needs of your business and website.
If you have the time, skills and experience, you could undergo certain tactics (writing keyword-rich web content, providing titles and meta descriptions, etc.) yourself, and thus a portion of your SEO will cost you nothing but your time.
Most business owners will opt to have some or all of their SEO needs handled by a professional agency. Outsourcing this work could cost anywhere between hundreds to thousands per month. This price will typically fluctuate with the experience of the provider, and the extent of the work required. nucleo works with our clients to establish your specific requirements, and quotes all services based on the hours of work these requirements will take.
Average timeframe:
Again, the time required for SEO to start generating leads and sales for your business will depend upon the effort being put in and the quality of the techniques. However, you should start to see results within 4 to 6 months.
Joshua Steimle, Forbes contributor and CEO of MWI, states that "Success by any standard rarely comes within the first 3 months, even with a healthy SEO budget. […] SEO is a long term marketing tactic, and shouldn't be seen as a way to generate sales quickly. However, if you make the proper investment, and plan on being in it for the long haul, SEO is a marketing tactic with one of the best ROIs out there."
In other words, you shouldn't quit your SEO efforts because the first few months aren't producing the results you hoped for. SEO results grow overtime; the success you achieve in 6 months will be considerably less than what you could expect in a year.
When to use SEO:
SEO techniques are best utilised from the very beginning; we create every website with SEO in mind, providing a valuable foundation for search engine marketing in the future. Professional, deep-rooted SEO will also help to strengthen the impact of your other digital marketing channels.
Potential disadvantages:
Search engine algorithms change over time, forcing SEO to evolve alongside them. This means you will need to revise and grow your SEO practices over time; what worked well in the past may not continue to bring success now or in the future.
SEO can thus be a time-consuming, research-intensive requirement — but a critical one for your digital marketing.
Email Direct Marketing
Summary:
Email Direct Marketing (EDM) is a form of advertising in which campaigns, ads, e-newsletters, and promotions are sent to targeted groups of email recipients. This allows you to send professional and compelling content to the people most likely to be interested in your communications.
EDM campaigns can be a good way to nurture current customers, persuade potential clients, and encourage desired actions from recipients (such as making a purchase, downloading content, visiting your website, and so on).
Average costs:
You'll need to find an email provider to run your campaigns. nucleo uses Mailchimp; other popular options include GetResponse, Freshmail, Vero and many more. The cost of these providers will likely be $15+ a month, depending on the package you buy.
Additionally, you may opt to outsource the job to an agency, where professional, conversion-oriented copywriters and designers can create and optimise your email campaigns. This will typically be charged on an hourly basis, ensuring your email marketing is of a high quality, while also saving you time on content creation.
Average timeframe:
Email marketing can produce powerful results, but the timeframe will depend on the size of your email list, the frequency of your emails, the types of campaigns you're sending, and numerous other factors.
But whether you start to produce results immediately or get the ball rolling slowly, the affordability of EDM allows you to plan long-term investments for long-term returns. In fact, some studies show that for every $1 spent, email marketing can generate $38 in ROI — that's a 3800% return!
When to use EDM:
There's no reason to wait when it comes to email marketing. Utilise it from the start! EDM is typically a more cost effective and measurable means of communication than some other marketing efforts. It complements many of the other channels in this blog post, and will help your brand to form an ongoing relationship with customers.
Potential disadvantages:
Email marketing is cheap, but knowing what messages to send, when and to whom, can be confusing. EDM is also one of the most measurable marketing channels available, but it can be difficult to understand and utilise the data you obtain — who opened the email, who clicked what, how much revenue is the campaign generating?
Reporting on your email marketing is important. Sending emails may be easy, but effective EDM will require a greater level of forethought and hindsight.
PPC Advertising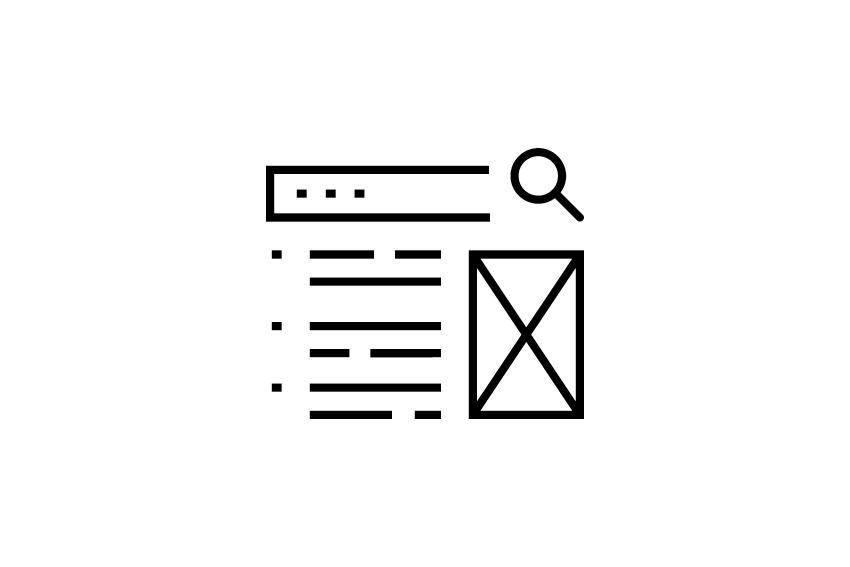 Summary:
PPC (Pay-Per-Click) is a type of online advertising that can expand your company's reach and drive traffic to your website. You've probably seen examples of this channel on Google — they are the results that appear at the top of the page, above the organic results, with a small green 'Ad' tag.
PPC advertising, which we conduct through Google AdWords, is considered to be a highly-targeted form of digital marketing. It allows you to target your audience based on specific keywords, demographics, and more, so that you reach potential customers at the exact moment they show interest in your business, products or services.
Average costs:
PPC ads are triggered by specific keywords. You only pay when someone clicks on this search engine ad (or banner advertisement, or retargeting campaign, or similar tactics).
This means that the costs of PPC advertising are dependant on your industry and choice of keywords. For instance, it will be more expensive to place an ad for a broad, sought-after keyword like 'marketing', than it will be for specific, targeted, long-tail keywords like 'regional digital marketing services in NSW'.
While there's no easy answer regarding price, the average cost per click in Google AdWords is between $1 and $2. This is, of course, industry dependant.
Average timeframe:
PPC advertising is commonly regarded as the "fastest way to instantly increase sales and profitability", with some websites seeing improved traffic, visibility and brand awareness as soon as the campaign is launched.
However, as with most things, a truly profitable campaign can only be achieved through months of careful planning, keyword research, and considered optimisation. Marketing expert Neil Patel encourages playing the long game with pay-per-click advertising, stating that "after only six months of regular care, any PPC campaign can start bringing in revenue that surpasses the cost of bidding".
When to use PPC:
PPC marketing is best used when you desire immediate results, when you're trying to attract targeted demographics of traffic, when you're promoting a time-sensitive offer, or when you want your business to dominate the search results for certain keywords and get a leg-up on the competition. But importantly, you should use PPC when you have an adequate budget to do so.
Potential disadvantages:
PPC allows advertisers to place a CPC (cost-per-click) bid for ad placement on search engines. This means when someone searches for preordained keywords or phrases, an ad for your website may show up on the top of the search engine results page.
But PPC advertising is a marathon, not a sprint. The success of this channel is reliant on time, research and money. PPC can become very costly, very quickly. You will need to ensure you have the time to plan, maintain and optimise your campaign — or delegate the task to someone who does.
Social Media Marketing
Summary:
Social media marketing is the process of gaining traffic and brand awareness through social media networks like Facebook, Instagram, Twitter, LinkedIn, SnapChat and so on. This can be a great way to target and engage with customers on the sites where they are most active and interested.
With regard to marketing, there are two options: paid and organic. Paid social media advertising captures immediate attention with paid advertisements. Paid advertising allows you to target people who may not necessarily have liked your page, but have similar interests or specific demographics.
Organic social media marketing builds engagement slowly by showing people posts through unpaid distribution. Your organic posts are shown only to your Facebook fans, making it a much more confined — but, of course, free — marketing channel.
Average costs:
Organic social media marketing is ostensibly free; however, you may choose to invest in custom content creation to help your brand stand out. Agencies like nucleo can manage social media accounts and supply professional designed images and videos to drive significantly higher shares over time.
Meanwhile, the cost for paid social media ads can vary according to the social network and ad type. These ads are usually billed on a CPC (cost per click) or CPM (cost per mille/thousand impressions) model.
For Facebook (arguably the most popular platform for social media marketing), ad costs can be anywhere between $0.15 and $2+ per click, depending on your industry and audience.
Average timeframe:
Similarly to PPC advertising, paid ads on social media may start improving your traffic and conversions upon the launch of the campaign. But it could take some time to see consistently positive results as you research and test different strategies.
Organic reach is on the decline, and may take some time to produce results. On average, business pages can organically reach only 16% of their fans. While you may strike it lucky with some viral content that improves your reach, you should realistically expect the organic social media marketing route to take at least four months to produce any respectable visits.
When to use Social Media Marketing:
For many people, social media is a part of everyday life. Customers will often expect businesses to have an engaged account on popular social networks, and will seek to connect with your brand here, so it can be a good idea to launch social accounts as soon as possible. Then, once you've established an active online presence, use paid social media marketing to promote clickable ads that are capable of turning followers into leads.
Potential disadvantages:
The dismal reach rates of organic social media marketing can make content creation feel like a thankless task. Plus, while social accounts are a great place to have conversations and strengthen customer/company relationships, it also opens the floor for public complaints and negative reviews, which you will need to monitor and respond to appropriately.
Meanwhile, paid ads on social media typically do not receive the same CTR (click-through rate) success as PPC and SEO advertising, primarily because people don't use social media to actively search for products or services like they do on search engines.
However, organic and paid social media marketing can produce effective results when combined. Make sure you have an expert at the helm; the learning curve for this channel can be costly.
Content Marketing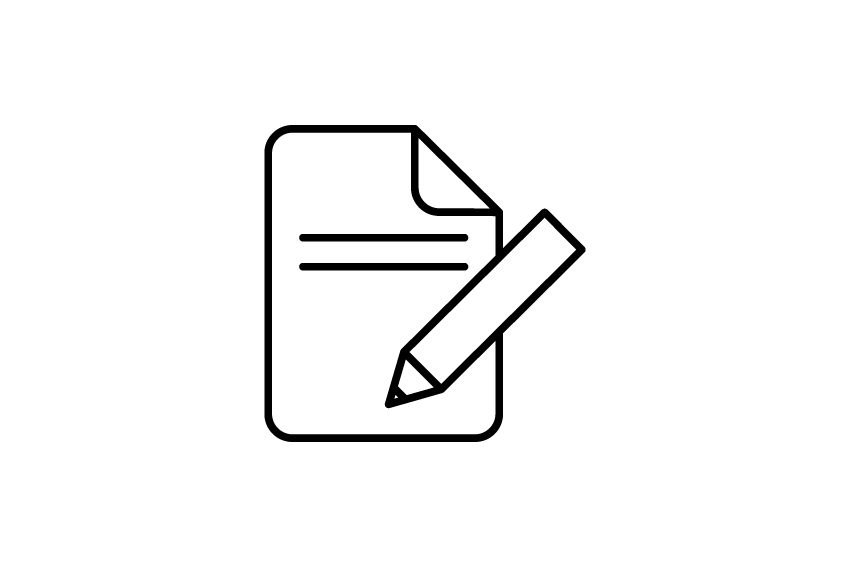 Summary:
According to the Content Marketing Institute, content marketing is "a strategic marketing approach focused on creating and distributing valuable, relevant, and consistent content to attract and retain a clearly defined audience — and, ultimately, to drive profitable customer action".
This could include many formats, such as blog posts, social media posts, YouTube videos, infographics, eBooks, case studies, and anything else that predicates on high-quality content and storytelling.
Average costs:
The costs involved with content marketing will differ based on the types of content you want to create, and whether this work will be outsourced to an agency. If you have the time, skills and resources, you can create content for yourself for little-to-no cost.
If you partner with an advertising agency for your content marketing, you can expect to pay for content creation and, if you so choose, further costs for the promotion of the content. For example, creation of a blog post could cost anywhere from $300, an infographic could be from $600, and a video could be between $500 – $5,000+.
These charges will depend on the production quality your brand requires and the amount of direction you can provide. You would need to discuss your ideas, requirements and target audience with an agency to get a clearer idea about their expertise and charges.
Average timeframe:
The impact, success and timeframe of your content marketing will depend on several factors: the amount of content you produce; the type and quality of your content; and the distribution methods of your marketing.
Regardless, content marketing is unlikely to produce immediate results. Instead, you can expect to start generating leads, increasing awareness, and improving sales after six or more months of quality content.
When to use Content Marketing:
Content marketing is best used only when you have created and implemented a defined marketing strategy, and have identified a talented source for content creation. Use content marketing to achieve goals like improving brand awareness, building an email database, educating potential customers about your company, and complementing your SEO tactics — promoting great content will support Google's goal of prioritising high-quality results.
Potential disadvantages:
Content marketing is impossible without great content. You will need to dedicate time and resources into the creation and distribution of quality, compelling content — and indeed, this is true for all of the discussed channels of digital marketing.
The long-term viability of content marketing is one of its greatest strengths, but it will also take time to build momentum and streamline your return. In some instances, the effectiveness of content marketing campaigns will also be difficult to measure precisely
To sum up: Are you feeling a bit overwhelmed by all this information? Don't worry — not all marketing channels will be suitable for every business, and you don't have to invest in all of them to achieve digital success.

If you're just starting out, it can be a good idea to invest your online marketing budget in the select few channels that will have the greatest impact. Then you can adjust your channel mix as your business grows.
In Part Two, we'll explore more about defining your business's needs, and choosing the channels that are right for your brand.