Digital on Demand
The latest trends for digital marketing and how they can benefit your business
The digital era is constantly growing and improving. Every day, nucleo works with businesses that are looking to transform their products, services and ideas as a result of changing digital opportunities. After all, the online user experience is an important part of the overall interaction that customers have with your brand.
Customer experience is one of the most significant ways that you can differentiate yourself from competitors. Research from Adobe and Econsultancy suggests that throughout 2017, creating memorable customer service will require working with not only the traditional layers of digital marketing (email, mobile, and social media), but could also incorporate channels like the Internet of Things (Iot), live videos, virtual reality (VR), and augmented realities (AR — anyone remember Pokémon Go?).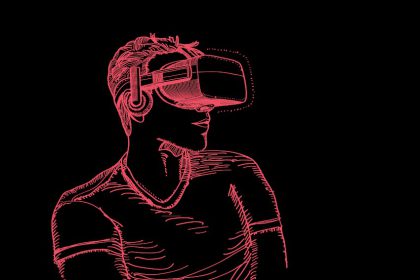 Is your business prepared for a digital transformation? Let's explore the trends of 2016, the priorities for 2017, and the methods for keeping up with customer expectations.
Digital Trends: 2016 vs 2017
Last year's report from Adobe and Econsultancy pointed to a growing need to optimise the online user experience, with 22 percent of company respondents citing that this was the key focus of their marketing efforts, and most others agreeing it would be a prevalent factor.
The 2016 and 2017 surveys highlighted a variety of potential digital opportunities, with varying results:
Only 6 percent of respondents viewed social marketing as an 'exciting' service in 2016. But by year's end, nearly three times as many respondents (17 percent) stated that social turned out to be the biggest opportunity for their business.
Although social platforms were viewed with some scepticism in 2016, they nevertheless demonstrated their customer power, with user numbers and dwell times steadily increasing. The available functions on social media have also expanded (with the launch of Facebook Live, Instagram Stories and so on), while the popularity of others platforms (such as SnapChat) continues to grow.
For the months ahead, it seems companies are prepared to put more stock on social media marketing as a means of forming good company/customer connections, with 56 percent of respondents indicating that they will be increasing their social media marketing investment in 2017.
Want to know more about creating content and conversions on social platforms?
Sharing content, gaining followers and generating sales on Instagram
One tactic that remains stable, both in expectation and ROI, is email direct marketing (EDM). Revived by the emergence of smartphones (thereby making emails more widely accessible), email marketing is expected to see increased investment for nearly half of survey respondents (46 percent).
Budget-wise, email direct marketing is an affordable choice for business owners, offering middle-of-the-road costs with a better capacity to deliver returns than many other tactics.
Moreover, both email marketing and social media marketing gives business owners the opportunity to deliver personalised and real-time marketing — an important factor, given that 'personalisation' is regarded as one of the top three priorities for marketers in 2017.
A notable aspect of good email marketing (and indeed all marketing) is to have a strong and consistent brand story. nucleo can help you to define and build your business's identity, and use branded EDM as part of a solid marketing plan.
Find out more about creating a memorable brand:
How to evolve your branding story
8 steps to improve your business's branding
A significant (and somewhat concerning) change between the 2016 and 2017 surveys is in relation to data-driven marketing. This is a type of marketing driven by quantifiable data-based analytics; that is, you obtain information from consumers about the effectiveness (or lack thereof) of your campaigns, and use that data to make improvements to current or future advertising.
In 2016, data-driven marketing dominated the priority ranking, with 90 percent of marketers indicating it was of primary concern. In 2017, however, this statistic has notably dropped, with less than half (48 per cent) of respondents citing data-driven marketing as a strategic priority.
Of course, these results may simply indicate that business owners made critical investments previously, and thus do not need to focus on data driven marketing this year. But what about your own business? Are you able to gain insights from your marketing campaigns? Do you know how to utilise them to improve your efforts? Have you already formed a solid strategy to commence your marketing?
nucleo can help with all of this, offering marketing wisdom that is effective, cost-efficient, and results-driven. In the meantime, why not learn a little more about creating a powerful marketing strategy?
Using the SMART system to set marketing goals
Key components and advantages of a marketing strategy
Meeting customer expectations
Keeping up with customer expectations is a challenge for any business, whether they're a small startup or a massive conglomerate. New products and services often emerge to disrupt industries and set new standards for user experience. Consider 'the Uber Effect' — the popularity of the Uber smartphone app has redefined the possibilities for transportation, and thus turned the taxi industry on its head.
So how can you keep your business at the forefront of your industry, and continue to meet customer expectations? One important factor is adaptability.
Change is going to occur, whether or not you choose to pursue it. The most successful brands are very good at changing their mindsets, services and procedures in order to deliver on customer expectations. In contrast, some businesses will struggle to stray from a successful model for service delivery, even when that approach begins to fail.
Modern companies thrive when they adapt to change in their industry and marketplace, and incorporate new technologies. However, keeping up with digital trends in 2017 is about more than just technology; it's about uniting the power of technology with a culture that embraces the digital capabilities increasingly valuable operations.
The ultimate goal of digital transformation is to provide a positive and memorable user experience. A seamless user experience is a great way to keep customers engaged and satisfied with your brand. While there are many different factors in providing effective user experiences, we have a few tips for you to keep in mind:
Anywhere and everywhere that a customer interacts with your business is an instance of communication. These experiences must be consistently positive and intuitive of your audience's needs; a customer is likely to turn away from brands that don't align with their values.
Customers want to be treated like individuals (hence why 23 percent of survey respondents prioritise personalisation in their email direct, social media, and others forms of marketing). This should be consistent across all channels, ensuring coherent and ongoing brand interaction.
Keeping up with customer expectations can literally mean 'keeping up' — the technology race waits for no man, so rapid innovation is a crucial way to stay competitive. Businesses should assess, test, and judge the potential of new technologies, and embrace only those that offer real value to their business.
Is your website mobile responsive? Optimisation is hardly a new trend, but it's always worth a mention. Users are increasingly accessing the internet through smartphones; your business must cater to this need by ensuring its website performs flawlessly on any device.
Are you ready to digitally transform your business?
New trends and technologies are at the core of successful business marketing. When it comes to satisfying the needs and expectations of your customers, digital transformation is no longer an option — it is a necessity that allows your brand to be intuitive, adaptable, and prepared to thrive in a future where change is constant.
Would you like a hand to keep up with the fast-paced world of technology? Contact the digital experts at nucleo today to discuss the latest trends and transformation for your business.