How to Shoot People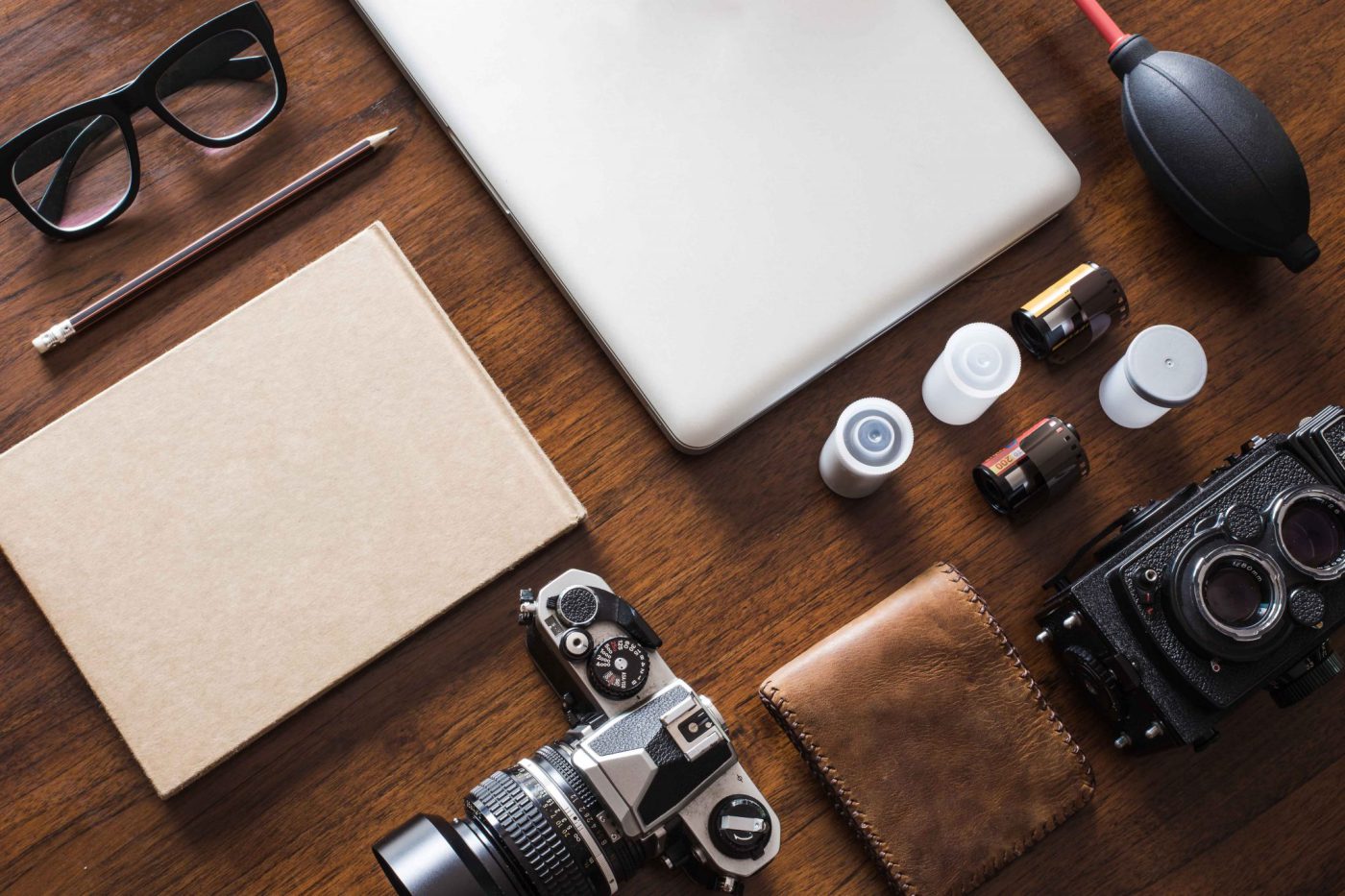 The human brain is able to process images 60,000 times faster than words. Your images can directly and instantly affect your web and social engagements. Coupled with meaningful content and a strong campaign, professional photography can be one of the most compelling elements of your brand.
At nucleo, we have highly skilled photographers who use quality shots to enhance our clients' websites, social media pages, collateral and more. Here they share their knowledge and experience:
Taking a great shot — using the right tools and telling a story.
Editing images — getting the most from your images, from shooting through to enhancing the final product.
Placement of images — where and how to use formats for different media.
TAKING A GREAT SHOT
Picking the right tools:
Point-and-shoot, smartphones, expensive DSLR equipment, or full pro-level setups — the camera and equipment you purchase will depend on your business's photographic needs, your skill and style of photography, and the ultimate goal you're hoping to achieve.
Choosing the right gear can be overwhelming with all the options out there. But each camera has its own strengths and weaknesses. Consider how and why you will be using your camera. What features are most important to you?
Do you need a camera with GPS?
Should it be capable of filters and effects, or will you apply those while editing?
Does it need to be waterproof, shockproof, or ready for adventurous travel?
Do you need accessories like tripods, lenses, cases or travel bags?
Don't be distracted by the allure of unnecessary features or accessories. Think about what you really need, and choose the camera that suits your purpose. After all, you can always add to your equipment later as you evolve as a photographer, or simply engage with agencies like nucleo. We have all the necessary cameras, tools, and editing software (and we know how to use them!).
Lens choice:
Starting with a small number of great lenses will allow you to produce a wide range and style of images. Not all lenses are created equal, and each could be suitable for some scenarios, but not for others.
Allow me to get technical for a second:
A lens determines depth of field through the 'f-stop', a number associated with how much light is let through the aperture (the opening in the lens). The lower the number, the more light that comes into the camera, and the looser the focus will be.
Your choice of lens will greatly affect the quality of your images. Think about the effect you are trying to create, and use a lens that will accommodate this. Ultimately, the lens is a tool that we use to tell a story. Practise with it, master it, and use it to create authentic images.
Using focus to draw attention:
A photographer's greatest trick is being able to draw the viewer's eye to what they want them to see. Depth of field (DOF) is one way to do this.
According to Lightstalking, DOF is the "portion of a scene that appears acceptably sharp in the image". By adjusting the aperture setting on your lens, it is possible to focus on a particular element in your shot, and thus make it the focal point of the image.
When used correctly, DOF adds a professional element to photography. It is a way for us to translate how much of an image we want to be visibly sharp, and how much we want to be blurry. In this way, we can add emphasis, depth, distance, perspective, and creativity to our images.
We use these techniques everyday at nucleo. Our photography gains great value by understanding depth of field, how to vary it, and when to apply it. We love telling stories with visuals that are unique to your story.
EDITING IMAGES
Getting the most from your images:
Using images for advertising is essential for brands to communicate with their audience. At nucleo, we strive to create high-quality images that tell a story. We take the time to understand what we need to achieve and how to get the best shot for the job.
Watch below as we go from start to finish through the process of capturing an image, to editing the final shot:
PLACEMENT OF IMAGES
Getting your images seen:
Websites — Good quality images engage and attract. They legitimise your business and show clients who you really are, no matter how they arrive at your site. Your visuals should be relevant and of a high standard; that's why you should opt for professionally taken photographs.
Blogs — Great images can make a huge difference for your blog. They can be eye-catching elements that lure readers to the article in the first place; they can provide visual proof, support, or an example for the written content; they are stimulation to continue reading, or simply a temporary visual reprieve from words. Images help to maintain engagement and give readers reinforcement of the written word.
LinkedIn — LinkedIn is growing to become one of the more powerful outlets for today's business connections and networking. Fabulous images can create a professional profile that appeals to both your peers and your potential clients. This will build online credibility, showcase your products, and allow you to reach a specifically targeted audience.
Instagram — Instagram is a great platform for your photographs. Images are engaging and can speak volumes. With quality images complemented by the right tags, your products can be reached by your followers as well as the larger audience of Instagram users. Real images and real experiences reach people organically. Generally, the best format is a square with one image of a single subject or product.
Facebook — Movement attracts the most attention, so showing your images in a simple slide show or transition can make it much more likely to attract attention, obtaining reaches and engagements. Keep it fresh, clear and relevant, while maintaining the quality on all platforms.
Tweets, Chirps, Keeks and Chats — There are so many social media sites out there in cyberspace. Do your research and choose the platform that will best support your business. Consider your target customers and where they are most likely to access your images. Just because it's 'trending' doesn't mean it's relevant to your specific business needs or audience. Research, investigate, and utilise the correct size and formatted images and videos of the site before posting.